Billabong Dreaming For Schools
Infant Learn to Swim Program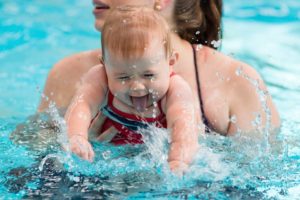 No more need for a swim school. Use your own backyard or the local pool.
Lessons on your schedule.
No more need to commit to the same time each week or book in make ups.
Save $1200 over the three years of lessons!
Program is for children from 3 months to 3 years old.
Learn online about the activities, print out the level guide and lesson plans, and head to the pool.
Clear videos of actual classes used to explain how to hold your infant, education on safety, activity instructions with progressions all the way up to three years.